Nihondaira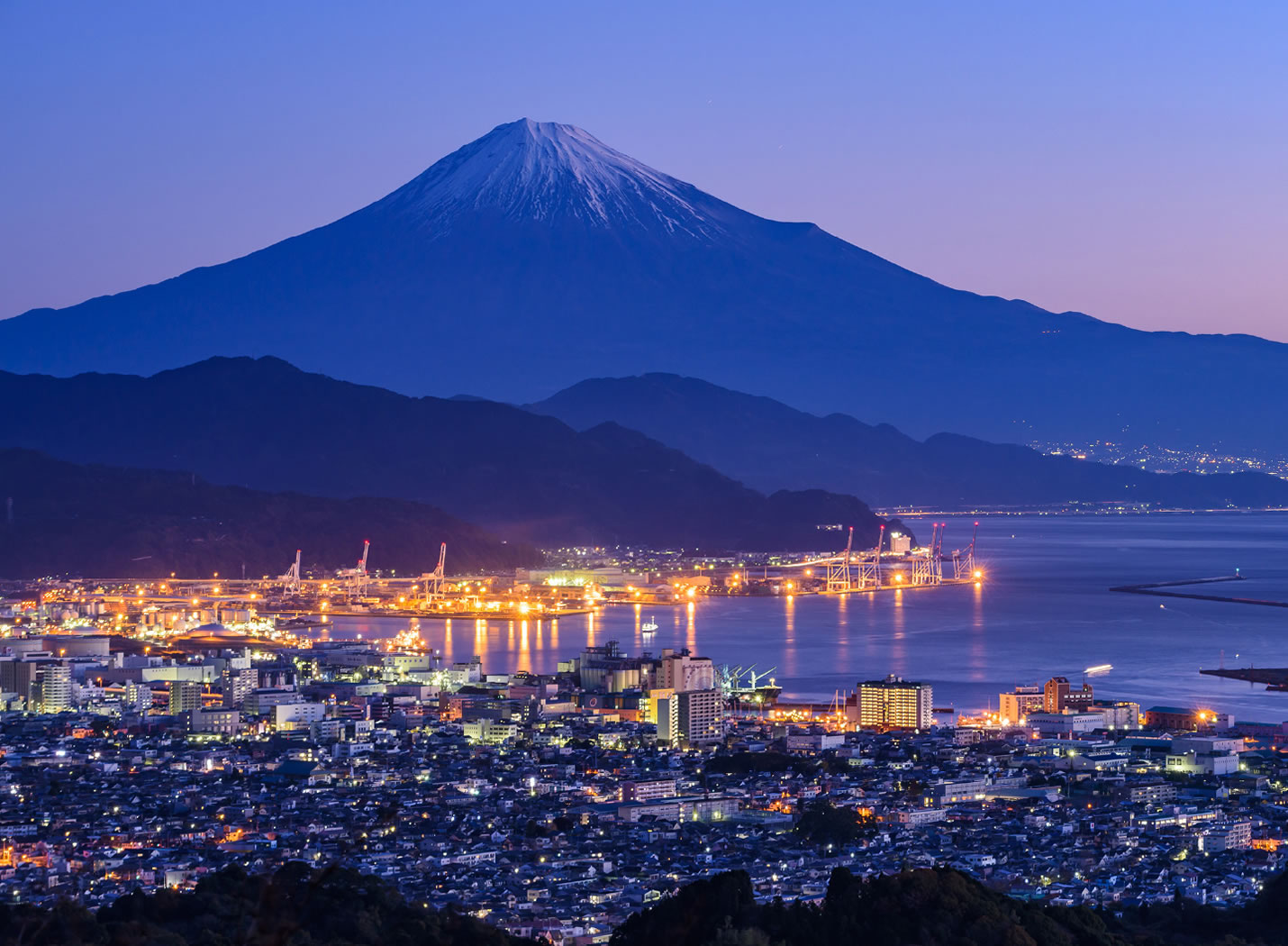 Highlights
Located on the border between Suruga Ward and Shimizu Ward in Shizuoka-shi, Shizuoka Prefecture, this hilly area is centered around the 307-meter-high Mt. Udo.
On the hillside of Mt. Kuno in the southern part of the hill is the Kunozan Toshogu Shrine, a national treasure associated with Ieyasu Tokugawa, which is connected by the Nihondaira Ropeway with the top of Nihondaira Mountain.
It has been recognized as one of Japan's Night View Heritage Sites and part of Japan 100 Moon. In the distance, you can see Mt. Fuji, the Izu Peninsula, and the Southern Alps to the north, as well as a 360-degree view of the city below and the orange-colored Port of Shimizu. At the summit area, there are many viewpoints such as the Nihondaira Yume Terrace, the Observation Corridor, the Nihondaira Hotel(upper lounge and outdoor garden), the East Observatory, and the Ginbodai("observation square"). During the Shimizu Minato Matsuri Festival, many people come to enjoy the night view and fireworks.
Gallery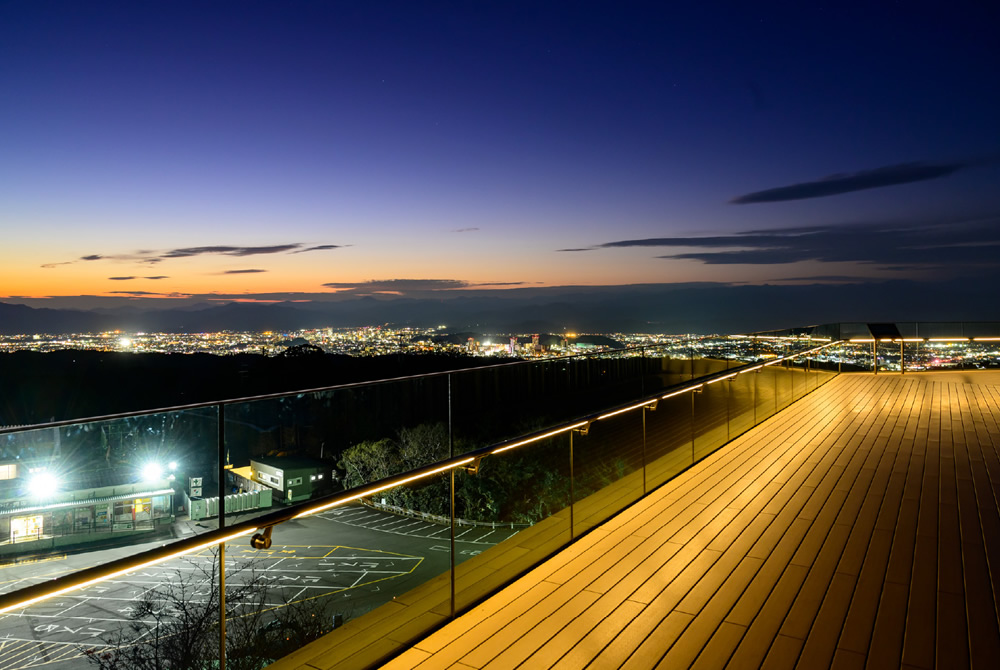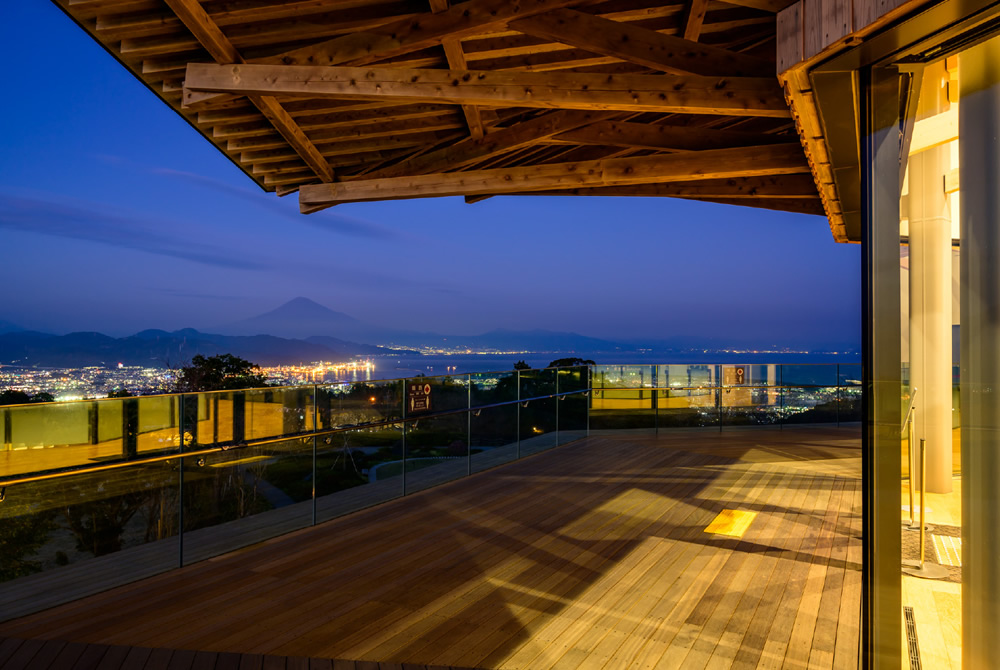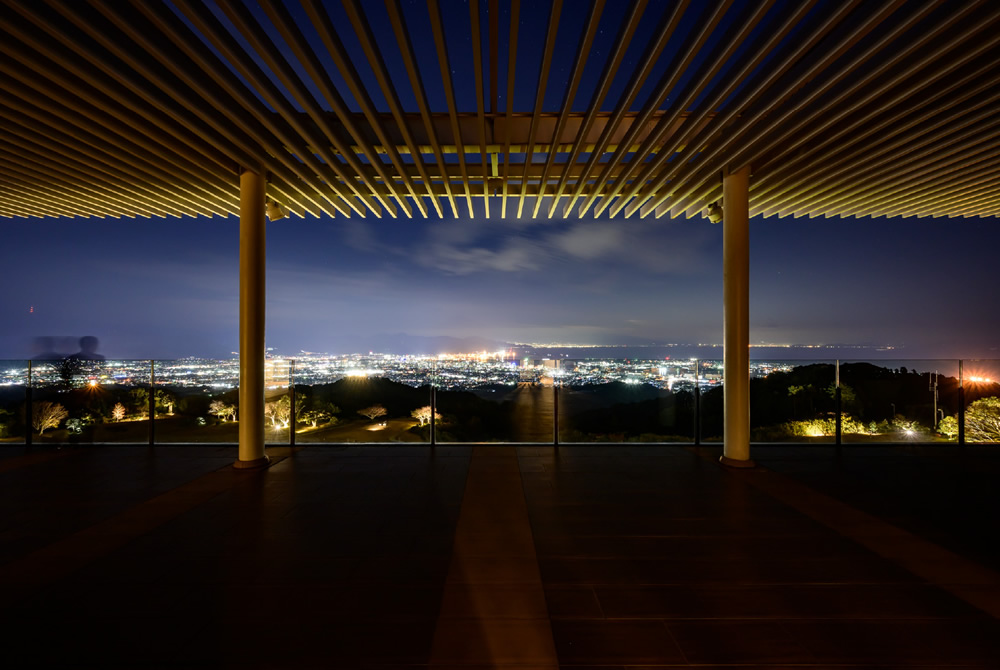 Information
Nihondaira Yume Terrace, Observation Corridor
Nighttime access
Public transportation: About 30 minutes by taxi from JR Shizuoka Station, or about 20 minutes by taxi from JR Higashi-Shizuoka Station.
By car: About 30 minutes from the Shizuoka IC or Shimizu IC on the Tomei Expressway, or about, 20 minutes from the Nihondaira Kunozan Smart IC.
Business Hours
Nihondaira Yume Terrace: Sunday - Friday 9:00 - 17:00 / Saturday 9:00 - 21:00
Admission
Free
Parking Lot
Available (multiple spots)
Washrooms
Available
Address
600-1 Kusanagi, Shimizu-ku, Shizuoka-shi, Shizuoka Prefecture
Contact Us
054-221-1438 (Shizuoka City Tourism & MICE Promotion Division)
Other
Benches: Available / Food & Drinks: Available / Vendors: None / Accessibility: Available
Nihondaira Hotel
Nighttime access
Bus: Shuttle bus from JR Shizuoka Station or Higashi-Shizuoka Station (10 round trips per day)
By car: 25 minutes from the Shizuoka IC and Shimizu IC on the Tomei Expressway.

Parking Lot
Available
Washrooms
Available
Address
1500-2, Umashiri, Shimizu-ku, Shizuoka-shi, Shizuoka Prefecture
Contact Us
054-221-1438 (Shizuoka City Tourism & MICE Promotion Division)
Official Website
https://nihondairakankou.jp/
Other
Benches: Available / Food & Drinks: Available / Vendors: None/ Accessibility: Available
Nighttime Events